Winter Swimmer Necklace- Light
£

35.00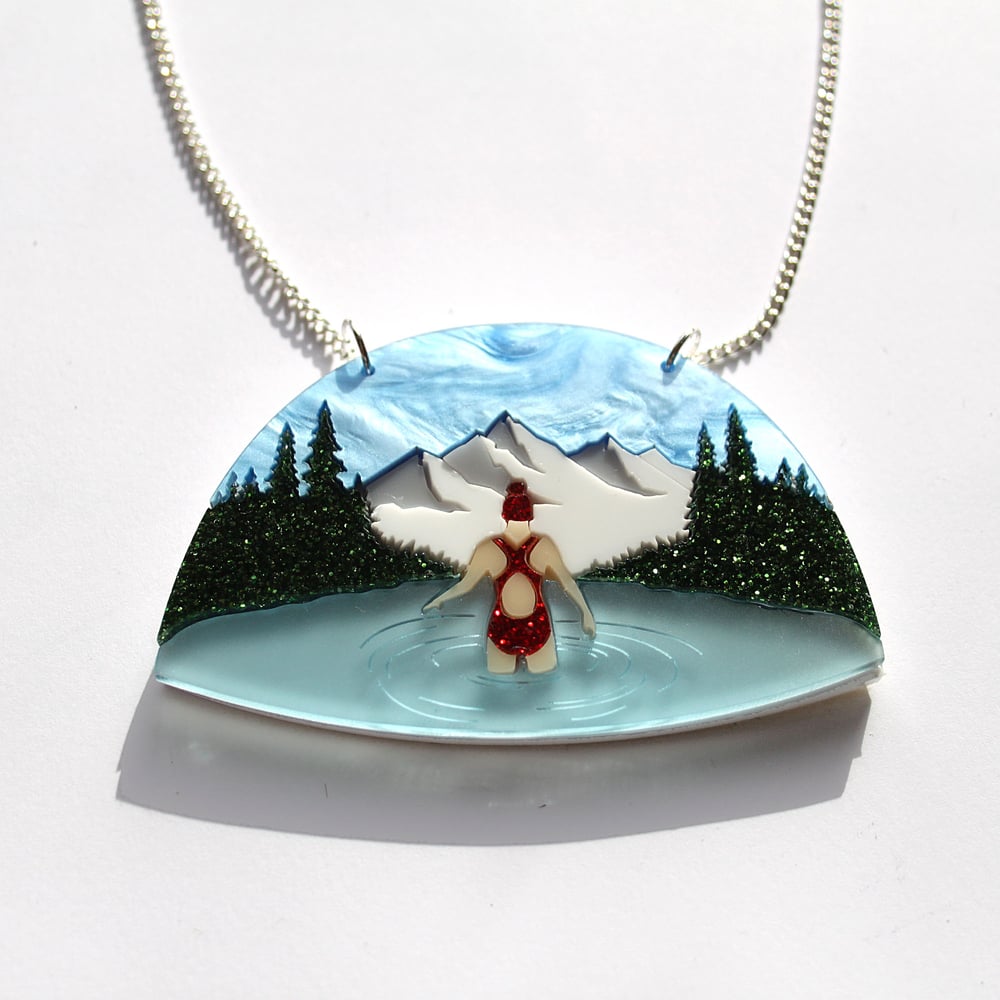 I LOVE swimming. I have mentioned my immense love of water in these listings before. I do really love it. The sea is my fave, but I'll get in any water at all for a swim.
I have to say though, I am a fair weather swimmer, I don't go in for cold water winter swimming, though the mental health benefits are awesome. So for those of you who love nothing more than a take-your-breath-away chilly dip, here's my winter swimmer design.
This design is especially beautiful because the clear frosted acrylic is layered over the white acrylic and etched into to give the effect of a frost lake. The swimmer's glittery red costume and woolly hat give the design a festive feel without screaming Christmas.
The necklace is laser cut from perspex and measures 8.5cm across and 5.2cm high.
Check out my other listing for another colour option
.....................................................
Large statement, laser cut perspex acrylic necklace handmade in Clevedon UK on a silver plated chain.